---
Canadian Woman Natural Scientists. To celebrate the 100th anniversary of the majority Canadian women securing the right to vote in a federal election, the Canadian Museum of Nature developed a new and timely exhibition that reveals the unknown histories and contributions of Canadian women scientists. The exhibition opened summer 2018 until March 31, 2019.
I curated this exciting exhibition entitled Courage and Passion: Canadian Women in the Natural Sciences in collaboration with Museum's Women in Science team. This large-scale exhibition explores a variety of new approaches towards conducting historical research, exhibition design, artifact selection, and display methods that include scientific and gender content.
The exhibit features a diverse range of female scientific trailblazers and leaders as well as underrepresented women who worked/continue to work across Canada conducting scientific studies. The exhibit aims at broadening views about who scientists are – and who can be a scientist.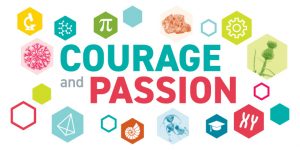 ---
---